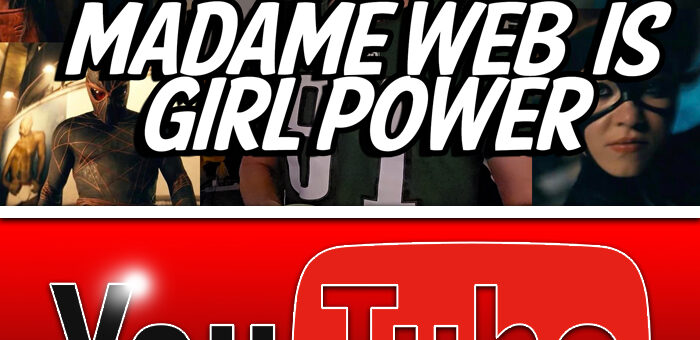 The Madame Web trailer is here
Posted by PETER A DELUCA AKAPD
On November 16, 2023
2023, madame web, marvel, marvel comics, movie trailer, sony spider-man, spider-man, video, vids, vidz, YouTube

Explore the captivating world of Madame Web, an iconic character from the vast Spider-Man Universe, currently under the cinematic stewardship of Sony Entertainment. Despite her G Level property status, reminiscent of Guardians of the Galaxy and Ant-Man before their blockbuster transformations, Madame Web takes center stage in a visually stunning trailer.
While avoiding an in-depth critique of the trailer's marketing prowess, it's crucial to recognize that Madame Web's grand introduction has the potential to elevate the Spider-Man franchise's visibility. This bold cinematic portrayal promises to spark interest and curiosity, contributing to the broader awareness of the Spider-Man saga.
Uncover the mysteries and excitement surrounding Madame Web as she swings into the spotlight, weaving a web of anticipation for Spider-Man enthusiasts. Don't miss out on this cinematic journey that could redefine the perception of a seemingly niche character within the Spider-Man Universe. Dive into the web-slinging world and witness Madame Web's impact on the ever-expanding legacy of everyone's favorite wall-crawler.
AKAPAD is a versatile thinker known across Philadelphia, Europe, and even in the vast Multiverse as The Electic One. By day, he excels as an IT Mastermind, assisting individuals, both big and small, with a wide range of simple and complex solutions. In contrast, he is also a talented illustrator, a passionate comic book enthusiast, a creative content creator, and an active live streamer. Additionally, his podcast, "AKAPAD The Film Buff Podcast," boasts an impressive catalog of over 500 episodes available on nearly every major platform.