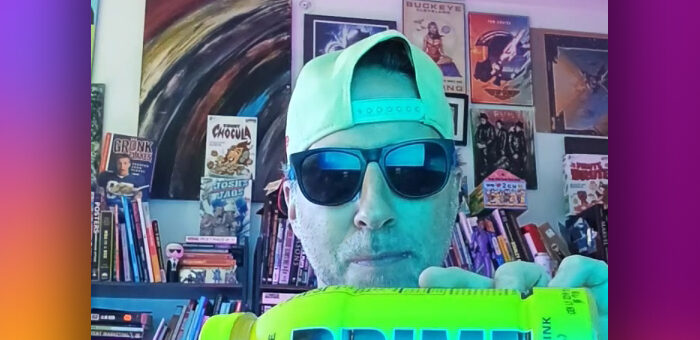 PRIME LEMONADE
Posted by PETER A DELUCA AKAPD
On August 28, 2023
food, homepage blog, instagram live, live, logan paul, prime drink, wwe, wwe food, wwf
PRIME LEMONADE AKAPAD69's Instagram Food Review: Revisiting Fruit Punch Prime and Exploring the Hyped Lemonade FlavorPRIME LEMONADE
Welcome back to AKAPAD69's Instagram food review feed! In our last episode, Peter ventured into the world of Fruit Punch Prime, a food product that had taken the internet by storm. However, the hype didn't quite match the reality. Could it have been a bad batch? Join us as we dive into the past and present of this viral sensation and explore a fresh, highly anticipated twist – Lemonade flavor.
Reevaluating Tropical Fruit Punch Prime: A Trip Down Memory Lane In our previous review, Peter sampled the viral sensation, Tropical Fruit Punch Prime, only to find it falling short of expectations. Was this an isolated incident, or did the product truly not live up to its reputation? Let's take a look back at that experience and see if time has brought about any changes.
Unveiling the Mystery: Was It Just a Bad Batch? With the passing of time, questions arise. Could the underwhelming experience with Fruit Punch Prime have been due to a one-time misfortune? Join Peter as he investigates whether that batch from the streets of Philadelphia was the culprit, or if there's more to the story.
Lemonade Flavor: The Anticipation and the Reality As the buzz around Fruit Punch Prime settles, it's time to turn our attention to the new contender – Lemonade flavor. Dive into the excitement as Peter unwraps the highly anticipated Lemonade variant, a flavor that has piqued the interest of the internet's taste enthusiasts.
A Journey of Flavors and Reflection In this episode, we've revisited the past with Tropical Fruit Punch Prime and explored the intriguing Lemonade flavor. Peter's adventure has taken us through the highs and lows of viral food products, reminding us that even the most hyped items can sometimes fall short. Join us next time for more exciting food reviews and culinary explorations on AKAPAD69's Instagram feed.
AKAPAD is a versatile thinker known across Philadelphia, Europe, and even in the vast Multiverse as The Electic One. By day, he excels as an IT Mastermind, assisting individuals, both big and small, with a wide range of simple and complex solutions. In contrast, he is also a talented illustrator, a passionate comic book enthusiast, a creative content creator, and an active live streamer. Additionally, his podcast, "AKAPAD The Film Buff Podcast," boasts an impressive catalog of over 500 episodes available on nearly every major platform.