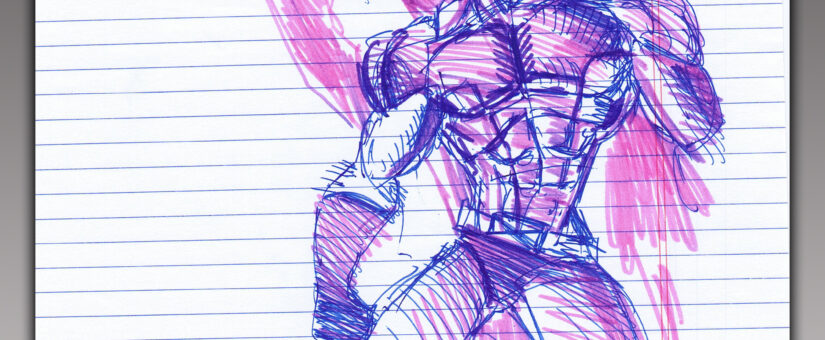 Pink Wolverine Notebook Notepad Marker Sketch
Posted by PETER A DELUCA AKAPD
On October 14, 2011
archive art homepage, breast cancer awareness month, crayola markers, draw, marker, notepad, pink, pink superhero, sketch, wolverine, X-MEN
The collision of ideas.

At Design Pros Media, we're always striving for the collision of ideas that can lead to breakthrough creative solutions. During a recent call with Sentry Equipment, I found myself doodling Wolverine as we discussed salvaging a Flash Animation on their site. As an illustrator, I enjoy exploring how my interpretations of characters evolve over time as my skills grow.
After the call, I overheard two colleagues discussing why NFL players wear pink gear during Breast Cancer Awareness Month. In a flash, inspiration struck: what if superheroes also observed this important cause? I grabbed my trusty pink Crayola felt tip marker and set to work bringing this idea to life.
Moments like these are why I love being part of the Design Pros Media team. We're always open to new ideas and approaches, and we know that the collision of different perspectives and experiences can lead to truly innovative results.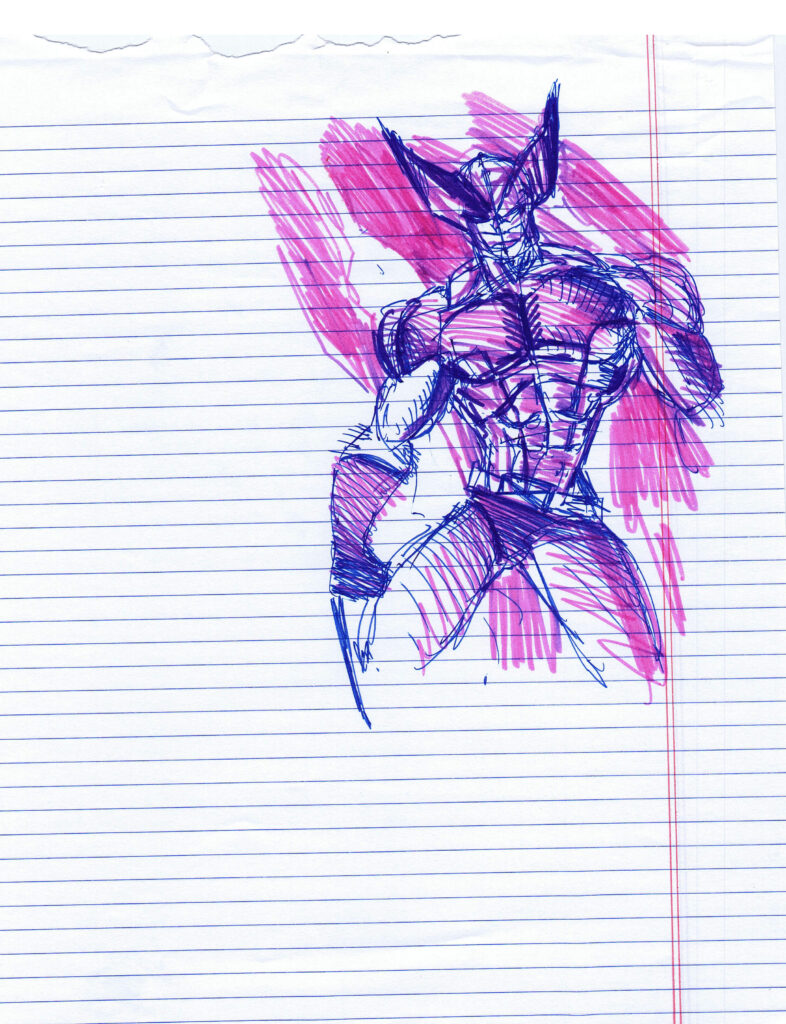 Medium:
Surface: Note Pad Paper
Ball Point Pen
Crayola Felt Tip Marker
AKAPAD is a versatile thinker known across Philadelphia, Europe, and even in the vast Multiverse as The Electic One. By day, he excels as an IT Mastermind, assisting individuals, both big and small, with a wide range of simple and complex solutions. In contrast, he is also a talented illustrator, a passionate comic book enthusiast, a creative content creator, and an active live streamer. Additionally, his podcast, "AKAPAD The Film Buff Podcast," boasts an impressive catalog of over 500 episodes available on nearly every major platform.