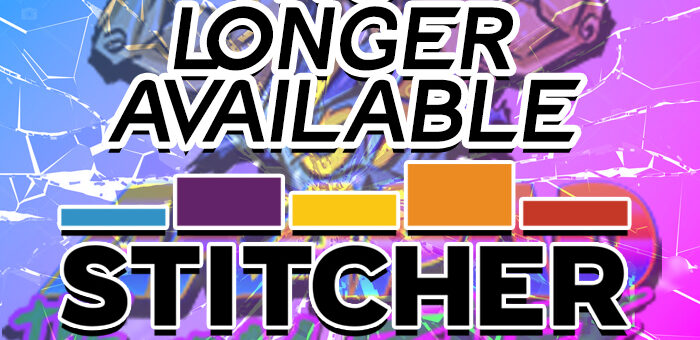 AKAPAD's Film Buff Podcast is no longer on Stitcher
Posted by PETER A DELUCA AKAPD
On September 4, 2023
akapad film buff, homepage blog, pandora, podcast, podcast news, talk
Sorry AKAPADders we are late to the party on the news that Stitcher is shut down and all Podcast from that site have been moved to Pandora. This shocking news was discovered while I was building out all of the platform links on TALK page, while testing and verifying the links I had in my master file I saw I discovered Sticher links now pass to Pandora, I further confirmed this with an "AKAPAD Stitcher" Google search and those links went directly here.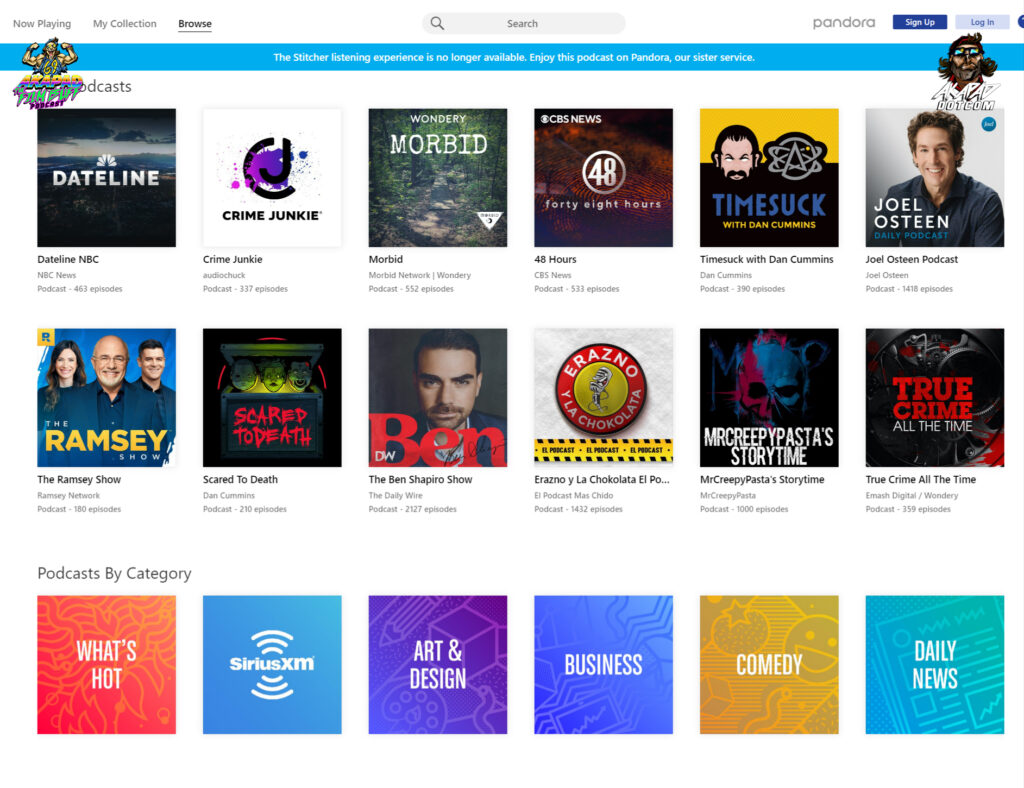 The investigation was extended to the Pandora's to see if the search term "AKAPAD" would pull anything up. As you can see from the picture below there was nothing to show.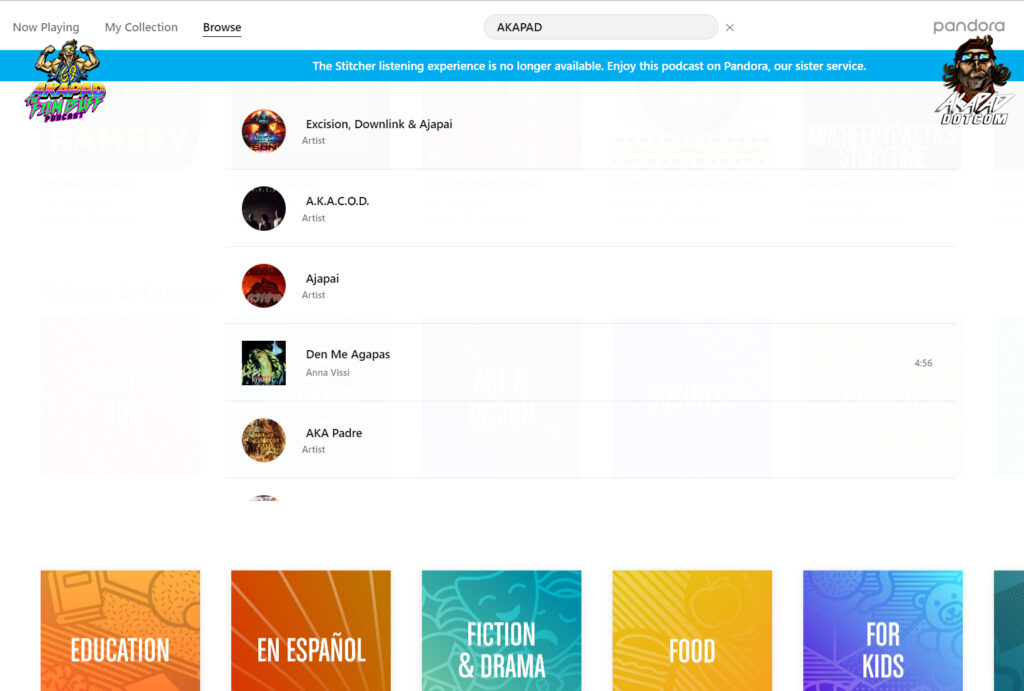 Building out the TALK page led to this discovery and two others when it comes to what platforms AKAPAD The Film Buff Podcast should be listed on. Amazon Music and Pocket Casts were the two other platforms I have prioritized for a full Film Buff library, so as always there is work to be done but, it's beyond worth it. I believe The Film Buff Podcast is the last bastion of film criticism and it must be available in as many outlets as possible, no matter the cost.

WOULD YOU LIKE TO KNOW MORE?
Here are some resources on the closing of Stitcher and what it means to the content and tech space.
– Mashable
– Reddit
– Variety
– EnGatet
AKAPAD is a versatile thinker known across Philadelphia, Europe, and even in the vast Multiverse as The Electic One. By day, he excels as an IT Mastermind, assisting individuals, both big and small, with a wide range of simple and complex solutions. In contrast, he is also a talented illustrator, a passionate comic book enthusiast, a creative content creator, and an active live streamer. Additionally, his podcast, "AKAPAD The Film Buff Podcast," boasts an impressive catalog of over 500 episodes available on nearly every major platform.