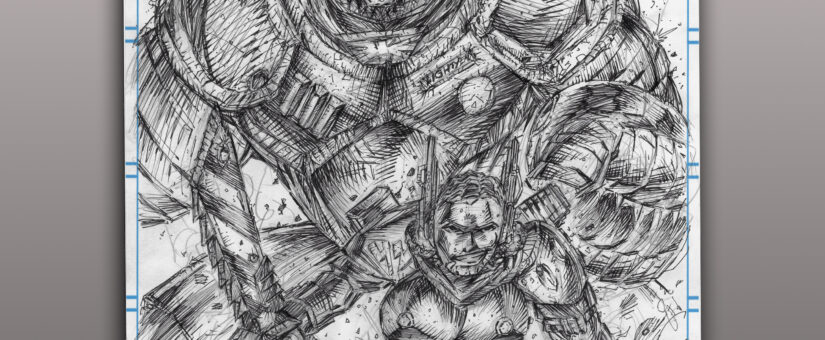 LIGHTYEAR – The EXTREME Years
On August 8, 2022
2022, disney, draw, homepage blog, lightyear, micronpen, pixar
I woke up early AF yesterday and jumped on this piece during some Sunday Funday morning coffee. This piece exhausted the last of my Micron size 3 pens in the process but I think we can all agree it was worth it. I had to get this idea out of my head after watching Lightyear for the AKAPAD's Audio Audacity Podcast envisioned a 90's Rob Liefeld Extreme proportioned Buzz Lightyear with a sprinkling of Warhammer 40k implanted in my head and there was only one way to get it out.
Currently, this illustration is a work in progress (WIP in social media lingo) the next phases will be to erase the pencils, scan, marker up the line work, scan, then do a computer color rendering to wrap up the sequence of looks.
Below: The inspiration for The Extreme Buzz Lightyear piece. Often overlooked is the effectiveness of Rob Liefeldms approach to covers featuring a large character. He often will contrast them with a smaller yet strong character but the overall intent is to emphasize the scale which directly connects to a "cool factor" of the approach ultimately resulting in a sale of that comic.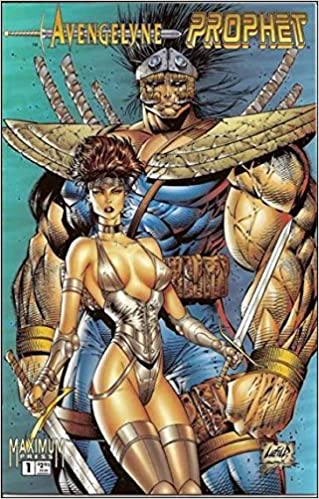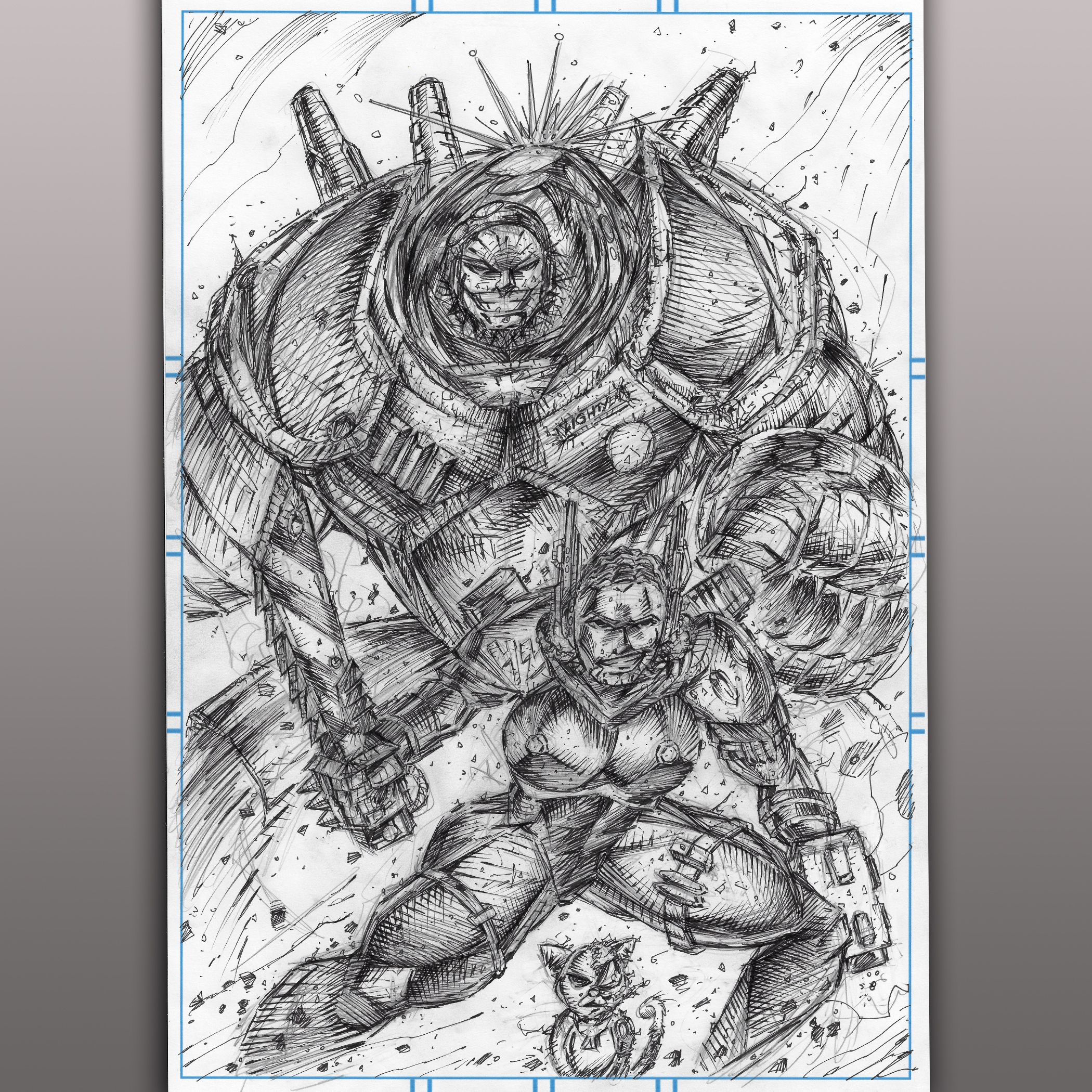 LIGHTYEAR – The EXTREME Years
I woke up early AF yesterday and jumped on this piece during some Sunday Funday morning coffee. This piece exhausted the last of my Micron size 3 pens in the process but I think we can all agree it was worth it. I had to get this idea out of my head after watching Lightyear […]