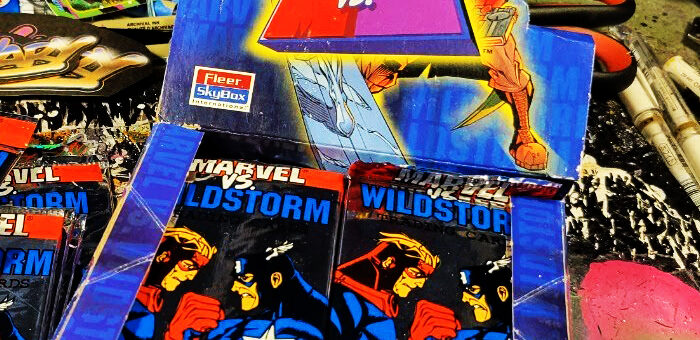 Holy Grail Box Break – WildStorm VS Marvel for tonight's WildStorm Wednesday
On February 23, 2022
homepage blog, jim lee, live, livestream, marvel trading cards, trading card review, trading cards, wildstorm, wildstorm wednesday
After the 92′ Impel X-Men box break there is not another WildStorm Universe or talent-related trading card box as rare as this WildStorm VS Marvel.
It's disappointing that this set seems to waste two significant resources.
1) The incredible visual resources of Wildstorm Productions.
2) The incredible catalog of Marvel Universe characters.
Expect a full trading card set review once I get these cards in order to analyze further why these cards fell short.