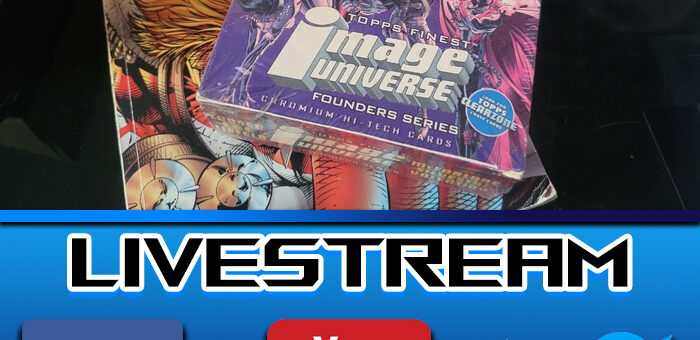 Topps Finest Image Universe Founders series box break
On February 10, 2022
2022, box break, homepage blog, jim lee, rob liefeld, trading card review, wildstorm
What's a Topps Clear Zone chase card? I'm with you – I have no clue but we'll find'em.
What a box break. No joke I'm still thinking about that Rob Liefeld motivation card and the endless creations of Jim Valentino that never saw form or print outside this trading card set. It's amazing.

And a super thank you to the AKAPAD ARMY who came out in the chat adding that perfect amount to fun and comradery to this box break.