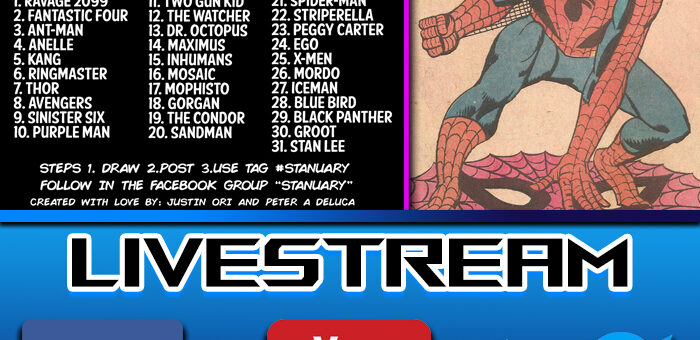 Finally it's Spider-Man for StanUARY
On February 5, 2022
2022, homepage blog, live, livestream, livestream art, marvel comics, spider-man, spiderman, stan lee, stanuary, steve ditko
Keep we mind we will continue all planned StanUARY streams into February. As well as drop a few videos about The Man.

I'm a little late on posting the Spider-Man StanUARY prompt but things are as busy as ever including pouring all my free time into the development of this site. The original stream was on Jan 29th and stick with me I am way behind on this challenge but the streams will pick up very soon.
StanUARY will continue into February with more streams and videos. And if you are looking for something new here's an amazing large-format book you may enjoy.