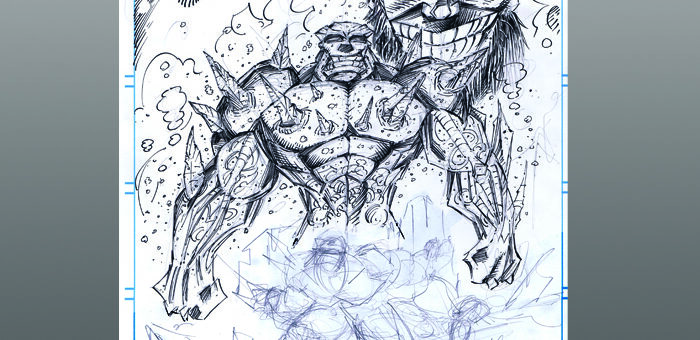 ALFAMAX – Prologue Page – WIP Work in Progress
On December 4, 2021
2021, DARK HERO, DARK HERO PRODUCTION, homepage blog
Dark Hero (title soon to change) is going through a complete overhaul due to the meltdown of FAKE WRITE CHRIS DICKS (Twitter found here), because of this everything regarding this project needs to be reconfigured so that all rights are safe in my court. So along the way story holes are discovered story-wise and new pages will be added. This here is a great example of this. More pages mean more value to the reader so everyone wins. RIGHT?
Also, be on the lookout for the full revelation of this character's name and purpose within the Dark Hero (title soon to change) saga.
**Production Note: The uninked pencil roughs were darkened to be more visible.