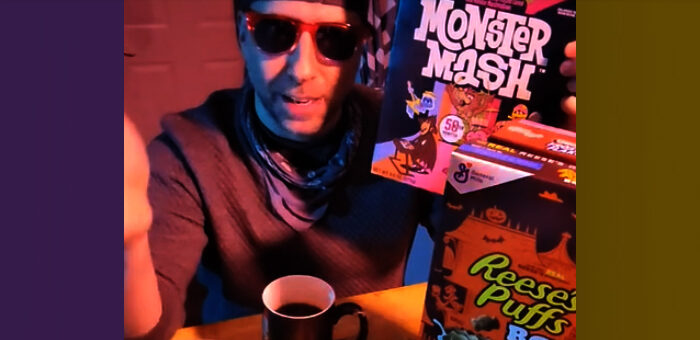 BUCKET LIST Cereal review Monster Mash
On November 5, 2021
2021, cereal, cereal review, food, food review, halloween, Halloween 2021, halloween food, ig live stream, ig livestream, live stream, livestream, monster mash, MOUNTAIN DEW
Few cereal come with hype. Here's the first we'll see on a long time. Monster Mash is a cereal fans dream personified.
I had forgotten how little I slept going into this live stream and I think you can tell from the first few minutes, I felt like I was a babbling Buffon. Regardless it was time to finally crack open the box of Monster Mash which might be the last holy grail cereal to be manufactured outside of a Mountain Dew breakfast product, hey it can happen.

On second thought maybe the return of Quisp would be a bucket list cereal?