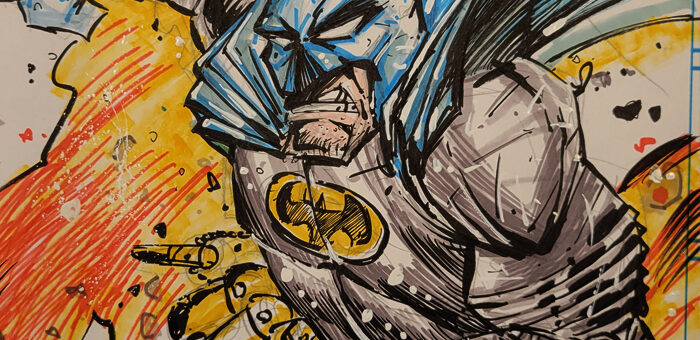 BATMAN DAY 2021 – LIVE STREAM
On September 28, 2021
batman, batman day, batman day 2021, dc comics, draw, pentel brush pen, prismacolor markers
Batman for Batman Day 2021
I've been on a run of what I would say is sub-par live stream art and it's driving me crazy. I can't pinpoint what it is that's taking away my zip but the only practice that makes sense to me is to keep streaming and eventually bust out of the funk. With that said here is my 2021 Batman Day piece.
Purchase the 2021 Batman Day original art piece right here.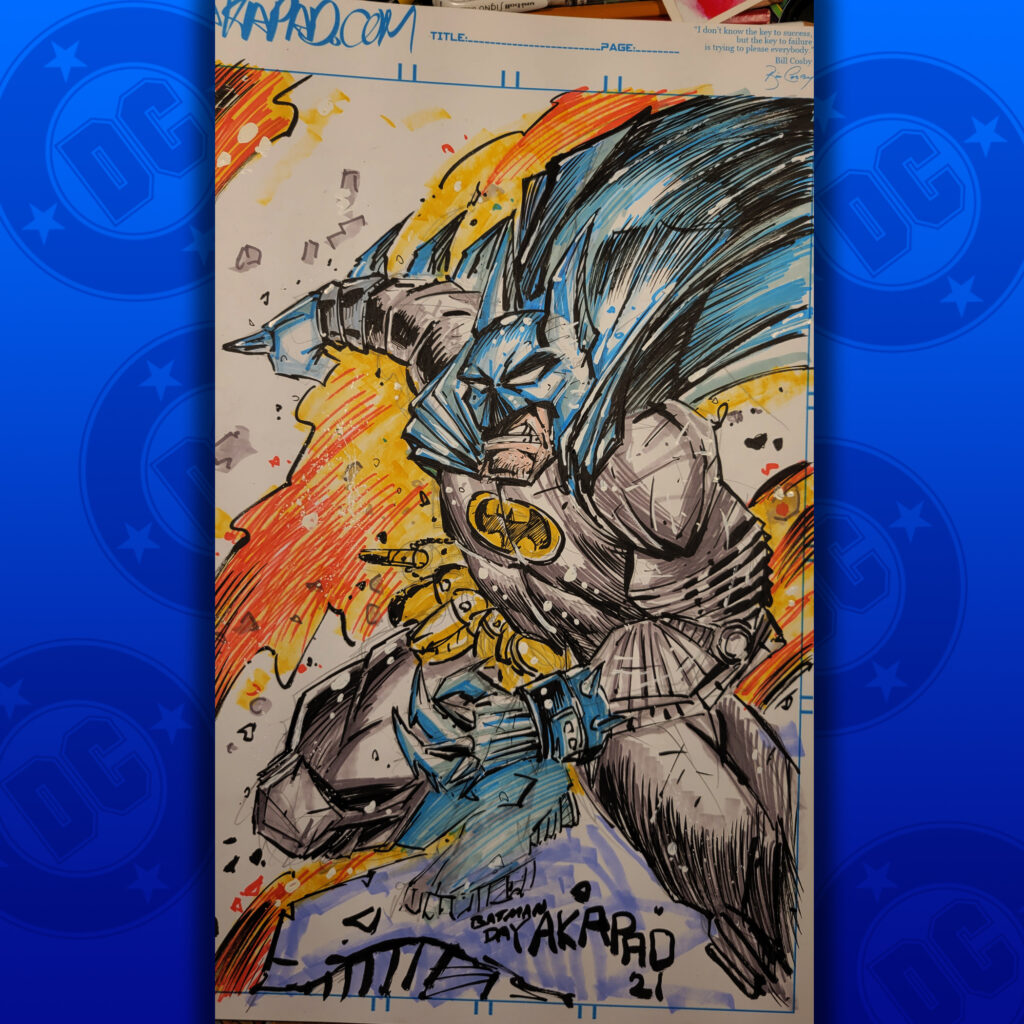 Batman 11×14 Original Art
Peter A DeLuca AKAPAD has loved Batman since the 1989 Tim Burton masterpiece blasted his eyeballs into oblivion. Here are some of his all-time Batman reading pics.