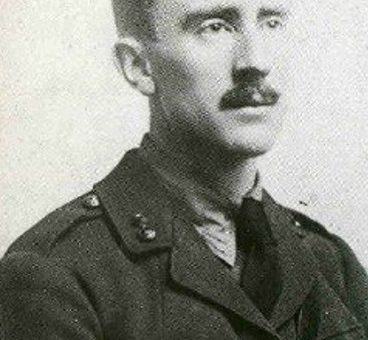 J. R. R. Tolkien's Birthday
On January 3, 2019
birthday, brush pen, brushpen, drawing, gandalf, illustration, inspiration, jrr tolkien, lord of the rings, lotr, pentel brush pen, post, tolkien, tribute, watercolor, watercolors
On his birthday I would like to share this time to express the deep impression JRR Tolkien has left on me during a time I was discovering the City of Philadelphia and developing my first creator owned comic book The Eyes of Asia. For me it all started in 1999 at the International Licencing event held at the Javits Center in NYC. At that time I was glued to Ken Heaser who was my collaborator at the time on a local Jersey Devil title (that's New Jersey), during a convention at the Shore Mall I urged him to create a title. While at licensing international I was able to see preview images and a teaser trailer for the forth coming Lord of the Rings Fellowship of the Ring and became deeply inspired. What I saw that day was such a drastic approach compared to the animated version i grew up watching. That following Christmas my sister bought me the trilogy box-set. For the next two years I read and re-read the first two books while developing The Eyes of Asia with Ken. I was spending days and sometimes nights in Philly going to school for computer animation most of my reading was done while I was on the local Patco train. This gave me a solid hour a day to sink into Middle Earth and the world of Tolkien. I soon was reading less and writing more trying to inject as much LOTR into our title without blatantly ripping off these fantasy novels.
It's insane we are living in an age that is less focused on what JRR conceived of during his time on the French front during the First World War. Nowadays everything is Game of Thrones and the Lord of the Rings books are in the background of our minds. To me one must read LOTR before they can even get to first novel in the GOT series (A Tale of Fire and Ice). Tolkien brewed elements into a stew that was so hearty it's become the stable of a genre. Still today The Hobbit and the three Lord of the Rings are the pinnacle of fantasy story telling. In many way it was this stew I injected into The Eyes of Asia. For that title my focus was picking up the story from a particular point, adding horror, the lore of a fantasy world, and the desolation of Fist of the North Star. To me The Eyes of Asia was the perfect blend of these elements and even to this day few stories can be compared to the elements LOTR inspired.
I am grateful for the gift from my sister that I was able to use to ignite a work I am still deeply proud of, The Eyes of Asia would have never crystallized in my mind if it was not for The Lord of the Rings Novels.
Further Reading:

UPCOMING EVENTS:
Be on the lookout on my Instagram account @akapad13 for a live stream of creating Tolkien art (probably drawing Gandalf)