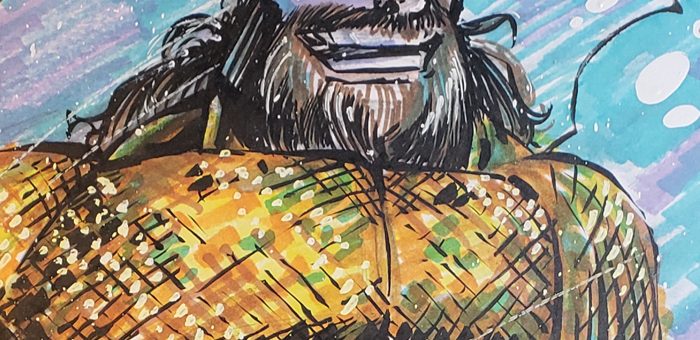 AQUAMAN – CARTOON MOVIE MASH-UP
On December 22, 2018
aquaman, brush pen, brushpen, dc comics, dc comics art, dceu, drawing, illustration, marker, pentel brush pen, post, prismacolor markers, superhero art
The Aquaman movie is inspiring me to just sit down with a blank piece of paper and have some fun. Here I decided to put together two things I have yet to see.
1. A cartoon version of the Aquaman movie armor.
2. A targeted way to achieve the texture of the movie armor.
Well here you go. Hope you enjoy.