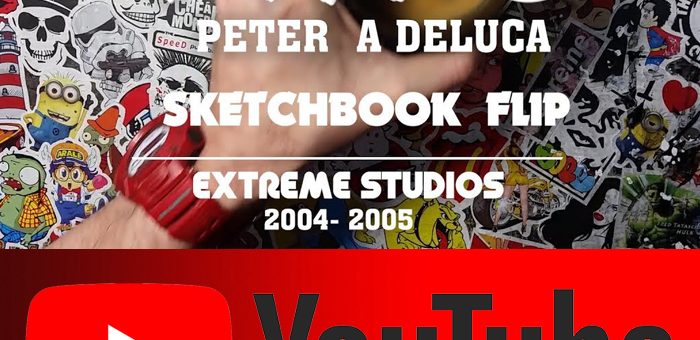 Rob Liefeld Extreme Studios Sketchbook Flip – AKAPAD Peter A DeLuc
On November 22, 2017
archive art, extreme studios, post, rob liefeld, sketchbook, sketchbook flip, video, YouTube
It's been a long time coming but here is the the first of a series of Sketch Book flips that showcase all the crazy and fun things that happen between the covers.
First up is a sketchbook from 2004-2005 themed after Rob Liefelds Extreme Studios Universe. I started this before Liefeld and his characters has their resurgence post Arcade Comics.
To me having a singular take on all the characters is what appealed to me when trying to tackle as many characters as I could. Also, throughout the book you'll see artwork by other artist, some randomness, and of course some dudes from the Marvel Universe at the very end.