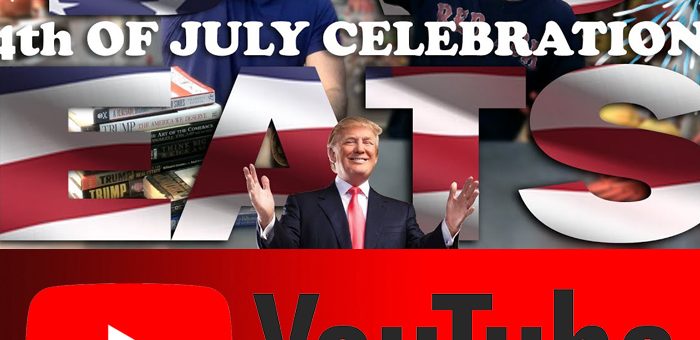 Bad Eats Donald Trump 4th of July Celebration – Fire Works Oreo Hostess Twinkies Mountain DewSA
On July 3, 2017
4th of july, bad eats, brian moter, brian motter, holiday, MOUNTAIN DEW, oreo
It's the 4th of July and the Bad Eats boys are ready to celebrate by going all in on President Trump (capitalism) with some Jim Beam and orange themed products. Why orange? Watch and find out sucka!!
We also go deep with Fire Work Oroes, Red With Blue Hostess Twinkies, Star Spangled Hostess Cupcakes, and Mountain DewSA. It's another diabetic adventure with these Limited Edition sugar friendly products.
Because
AMERICA !!!!!!!!!!!!!!!!